This is just a little collection of pink beads, and since the sun decided to come out today here in Okinawa. I feel like wearing something pink. I'll just make something everyone can enjoy!
All our Episodes can be found here Made by color DIY
What you'll need:
Just by looking at those cure chalcedony's, I get excited. They are one of my favorite … little secret, I am working on a chalcedony based collection for next year. Yep, that's how much I like chalcedony's!!!
Ok let's not drift away from my actual project!!!
So, your first step is to cut about 7″ inches of your sterling silver wire. I used a 22 gauge wire, this will work best. Add 3 chalcedony's, slide them about 1-2″  inches into the wire and start bending the wire to a round.
Wrap the shorter end around the longer end to secure your soon to be pendant.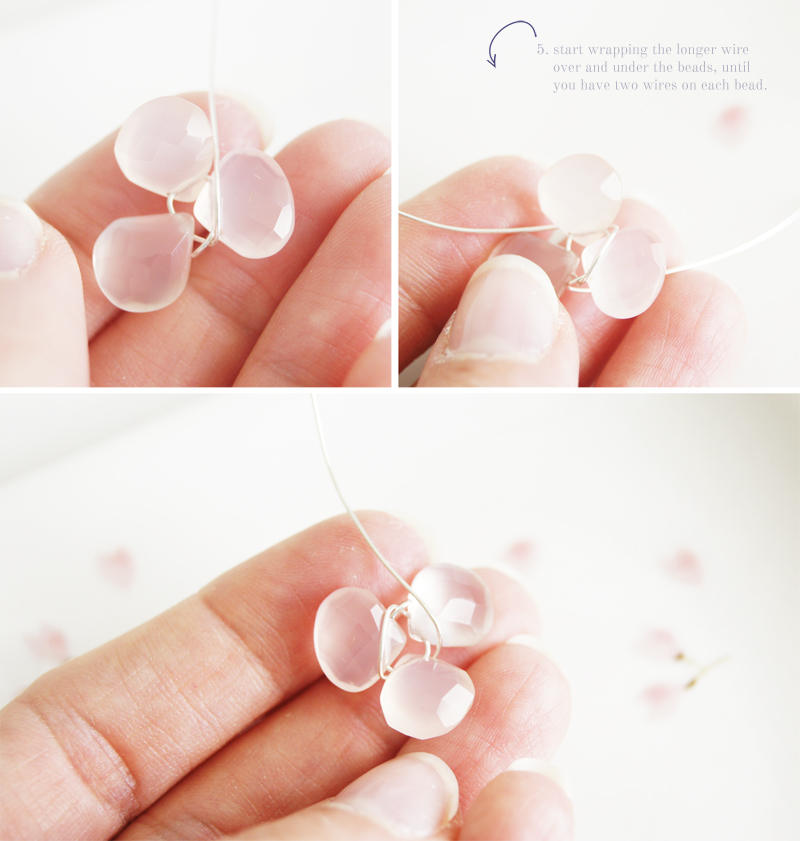 Your next step; is wrapping the longer wire over and under each chalcedony. You should have each bead wrapped around twice with wire. Now with your leftover wire (that you used to wrap each bead with) start making a loop and wrap it up, take your second wire and wrap around the same loop.
Now you're almost done, all that's left is to connect all pieces to your chain and E voilà your new chalcedony necklace is done!
If you enjoyed this DIY, please feel free to comment and submit your own pendant, I would love to see how yours turned out! – Betty