It's so much fun to work on new items, that I had to share my new custom pendant in a step by step procedure. I have been trying to think of a name for this soon to be necklace, but I can't come up with anything, guess I'm having an unimaginative moment. Hope you can help, I would love to hear your suggestions…
Here we go …me at my work bench, enjoy!
cutting out my motive for the pendant…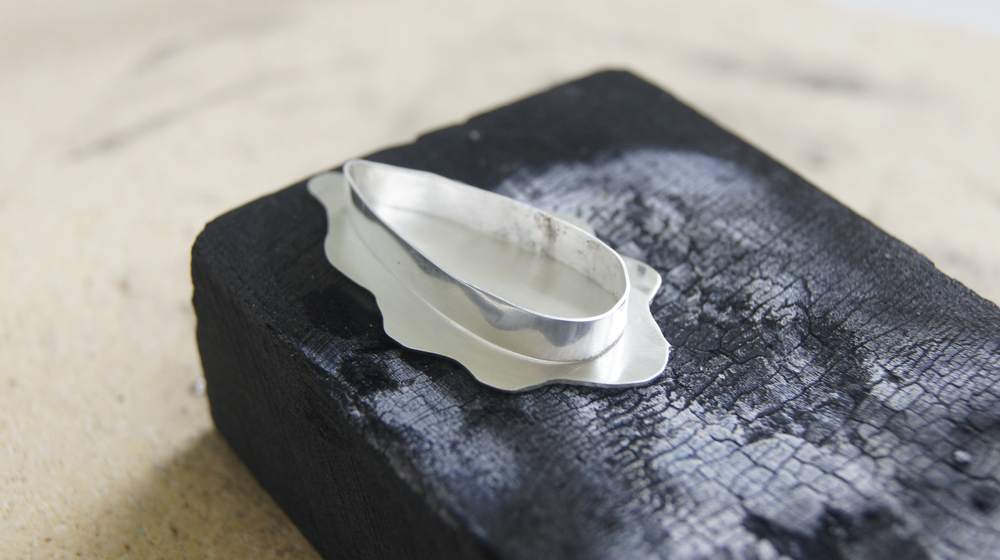 Everything is cut-out, ready to be soldered together.
Finished soldering the bezel setting
there it goes into the pickle
after the pickle and backing soda bath, it's ready to be filed, polished and setting the stone
sterling silver it is!
now the holes are punched in and it's ready to be all put together…
Finished!!! As much as I love this necklace, I don't think I will include it into my 2013 Collection… I was working on it for about 4h, and trying to give it that unique look sure wasn't easy. But it's done, and I decided that this beauty should have a new home, only 1 of my readers/followers on the Blog or Facebook will be able to purchase this necklace. Use the buy now button to purchase, Thank you.
This necklace is made with Sterling Silver .925 components, with a natural amethyst drop and a hand-wired amethysts rondelles chain, measuring 19″ inches (48cm) with a 2″ inch extender chain.
Retail price is $125  
Please don't forget to leave me your suggestions on what to name this necklace.